Blue's post below reminded me of my 2nd grade teacher, Mrs. Brown. For some inexplicable reason she picked about three or four of us in the class and decided that she hated us, and made the 2nd grade a living hades. Here's a few of the meanest things she did.

Once we all made Thanksgiving turkeys by tracing our hands and drawing a turkey. After mine was done she came by, grabbed it off my desk, held it up to the class and said "Class, you see Sasquatch's turkey? This is not how you should have done your turkeys. You did a terrible job."

Another time, I was cold in class and so I pulled my arms into my shirt. Mrs. Brown told me to put my arms back out. I asked if I could put on my coat, to which she replied "no." A short while later, and still freezing, I unadvisedly pulled my arms back in. When she saw this, she was furious. She stormed over, and in front of the whole class pulled my shirt off, and sat me in the corner for twenty minutes.

She also loved to dump the entire contents of our desk on the floor and make us clean it up if she thought our desks were unorganized.

Ahh, good times. Can anyone beat that?
-----
"The board is set, the pieces are moving, we come to it at last, the great battle of our time"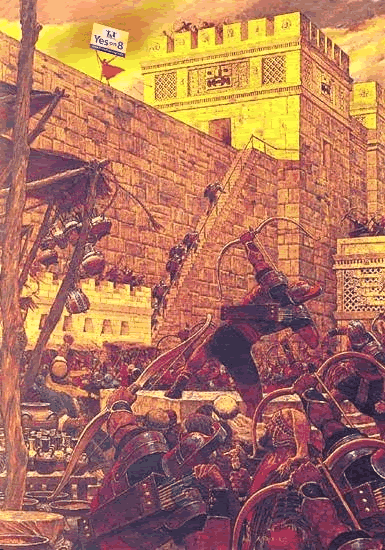 · Click my name for the Cougarboard Glossary